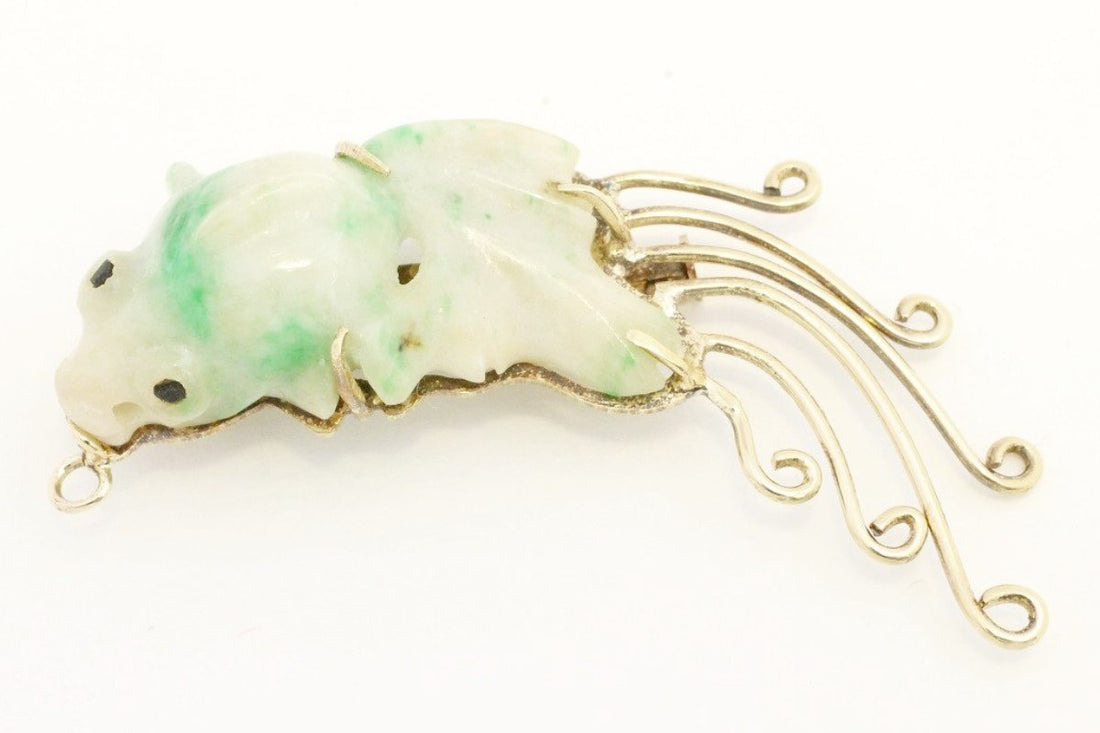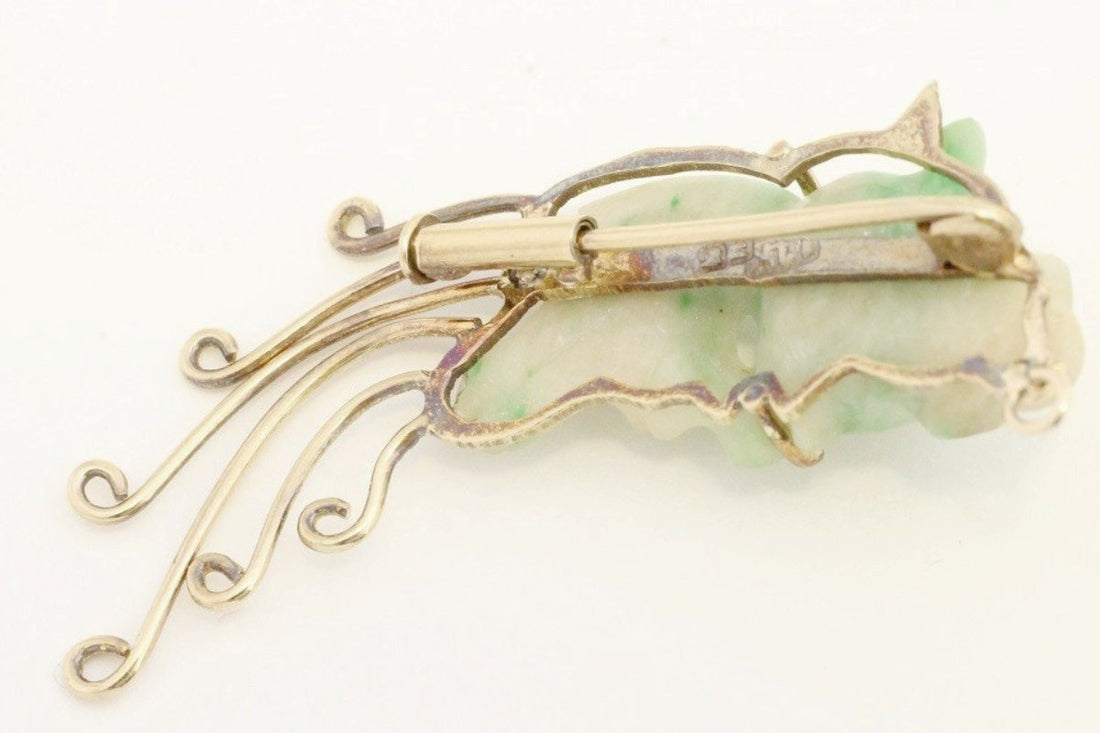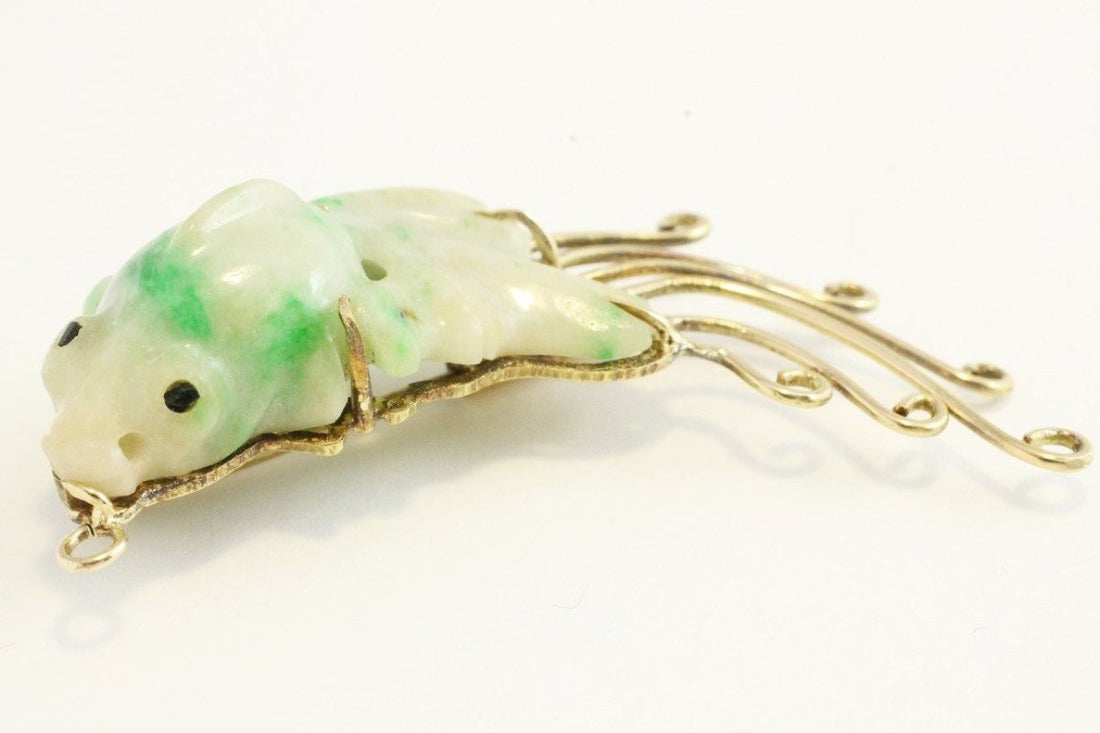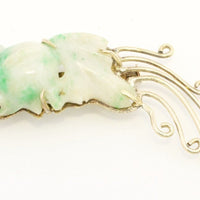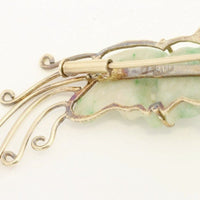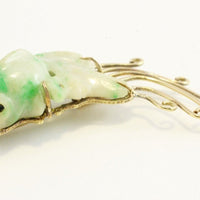 Jade karper vis broche in 14 karaat goud
We now offer FREE insured shipping in The Netherlands
Een mooi geslepen jade broche, met de beeltenis van een karper vis, in 14 karaat goud. Het goud werk is erg fijn. In de Japanse en andere Aziatische culturen is de karper vis een gevierd schepsel, het belichaamd moed, het overwinnen van tegenspoed, de mogelijkheid om de hoogste doelen te bereiken en sterk karakter.
De broche meet 3,8 cm bij 1,1 cm.
De broche is in een zeer goede staat.
We provide a certificate of authenticity and a one-year service guarantee on all items purchased from The Antique Ring Shop. This covers any necessary repairs for up to a period of one year.
Als u niet tevreden bent met uw aankoop, kunt u uw sieraad binnen zeven dagen terugsturen met DHL, op onze kosten.
We provide a ring sizing service, unless otherwise stated in the ring's description. Generally, it costs EUR 25 to make a ring smaller in size and EUR 45 to make the ring size bigger. If a ring needs to be adjusted by several sizes, we will notify you of the costs before the work is done.  Any applicable costs for ring sizing will be charged before the ring is shipped.